When looking for some outdoor adventures around the beautiful Chapin Estate, you need to go no further then right within Sullivan County, New York. As the home of the Catskill Mountains and Upper Delaware River, there are many campgrounds and hiking trails, such as the Terrace Mountain Trail, Devil's Tombstone Campground and more waiting for you to explore.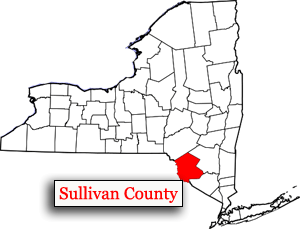 The Devil's Campground in the Catskill Mountains is a great place for serious campers and hikers as well as those just looking to have some fun. It features two dozen tent and trailer sites as well as boating, fishing and hiking locations. Plus, the campground provides everything you need for your getaway, including picnic tables, a children's playground, canoe and kayak rentals and more.
The Terrace Mountain Trail is an easy path that winds for 30 miles through the Catskill Mountains on the east side of the hills. It runs from Weaver's Falls to the Corbin Bridge along the Raystown Lake and is easily accessible from several locations.
The Chapin Estate, developed by entrepreneur Howard Schoor has a lot of great amenities and fun things to do within the community. But if you are looking for something a little more, you don't have to travel very far as Sullivan County is a great place to enjoy the beautiful outdoors!
To learn more about Sullivan County visit http://www.co.sullivan.ny.us/ and to learn more about Howard Schoor visit http://howardschoor.com/.
Tags: Chapin Esate, Howard Schoor, Sullivan Country, The Devil's Campground, The Terrace Mountain Trail