September 7th, 2012
For those looking for peaceful, tranquil living to get away from the hectic nature that New York City can bring, The Chapin Estate is your answer. Located less then 90 miles from Manhattan, the Chapin Estate sits just west of the beautiful Catskills in Bethel, New York.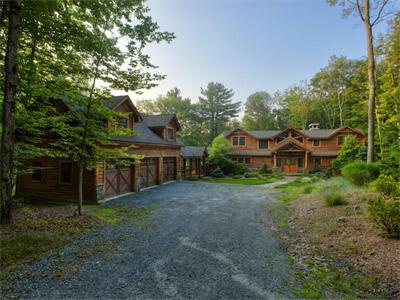 Situated on more than 2,000 acres, the gated, Chapin Estate community features pristine lakes perfect for fishing, boating and other water-related activities. The community is also surrounded with 2,500 acres of picturesque pristine natural habitat.
Developed by entrepreneur, Howard Schoor and his company the Woodstone Companies, the community offers majestic five-acre lakefront homesites and an award-winning homebuilding team to build your dream home.  Prospective homeowners can get a pre-designed, pre-priced, 1,500 square foot rustic luxury cabin within the community on a select 5+ acre "at the lake" (off-water) lot priced from $334,900 all inclusive (home site and cabin).
To learn more about how to get away without being too far away, visit http://chapinestate.com/ and to learn more about entrepreneur, philanthropist and humanitarian Howard Schoor, visit http://www.howardschoor.com.
Like Howard Schoor on Facebook: https://www.facebook.com/HowardMSchoor
Follow Howard Schoor on Twitter: https://twitter.com/howardschoor
August 10th, 2012
When looking for some outdoor adventures around the beautiful Chapin Estate, you need to go no further then right within Sullivan County, New York. As the home of the Catskill Mountains and Upper Delaware River, there are many campgrounds and hiking trails, such as the Terrace Mountain Trail, Devil's Tombstone Campground and more waiting for you to explore.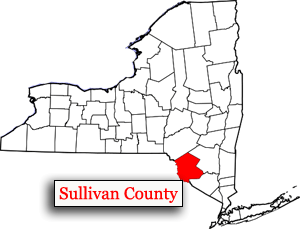 The Devil's Campground in the Catskill Mountains is a great place for serious campers and hikers as well as those just looking to have some fun. It features two dozen tent and trailer sites as well as boating, fishing and hiking locations. Plus, the campground provides everything you need for your getaway, including picnic tables, a children's playground, canoe and kayak rentals and more.
The Terrace Mountain Trail is an easy path that winds for 30 miles through the Catskill Mountains on the east side of the hills. It runs from Weaver's Falls to the Corbin Bridge along the Raystown Lake and is easily accessible from several locations.
The Chapin Estate, developed by entrepreneur Howard Schoor has a lot of great amenities and fun things to do within the community. But if you are looking for something a little more, you don't have to travel very far as Sullivan County is a great place to enjoy the beautiful outdoors!
To learn more about Sullivan County visit http://www.co.sullivan.ny.us/ and to learn more about Howard Schoor visit http://howardschoor.com/.
July 11th, 2012
Just minutes from Howard Schoor's luxurious Chapin Estate community up in the Catskills, Bethel and Lumberland, New York, is the Monticello Motor Club – North America's premier automotive resort and private race track.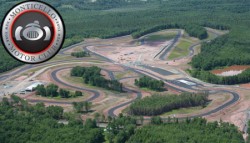 This private country club for motorsports lovers is a place where people can experience cars the way they were meant to be driven. The club features 4.1 miles of smooth asphalt for all your racing wants and needs plus climate controlled garages for storage and an automotive service center to prep and keep your car. It is complimented by a stunning glass and steel clubhouse with classrooms, a bar, pro-shop and more.
What could be better? A beautiful brand new home from picturesque, Chapin Estate and a playground for your car at Monticello Motor Club. To learn more about Monticello Motor Club visit http://www.monticellomotorclub.com and to learn more about the Chapin Estate visit http://www.chapinestate.com/. For more information on philanthropist and entrepreneur, Howard Schoor visit http://www.HowardSchoor.com.