The Collier Youth Services Foundation, based in New Jersey, is a regional, non-profit, non-sectarian organization that gives at-risk and handicapped children "a chance to grow" to their potential through its specialized high school, residential group homes  year-round environmental educational studies, summer day camp and recreational programs.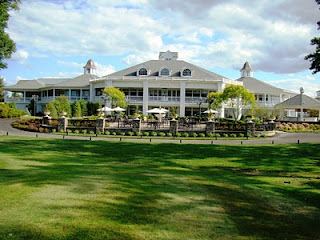 This October 1st, in Farmingdale, New Jersey at Eagle Oaks Golf & Country Club will be the 18th annual Collier Golf Classic, which will benefit the kids of Collier Youth Services.
At this event there will be many sponsorship opportunities available to help this great cause, including a driving range sponsor and putting contest sponsor.
For over 20 years, one of the loyal donors to Collier Youth Services has been philanthropist and humanitarian, Howard Schoor and his charity, the Schoor Family Foundation. This year, Mr Schoor's foundation will be the cocktail sponsor of the event and will be participating in the tournament.
Last year, Mr. Schoor was part of the winning foursome and was presented with a first place trophy along with a gift certificate to the course's golf shop.
For more information on Collier Youth Services and how you can become a sponsor of this exciting event visit http://collieryouthservices.com and for more information on Howard Schoor, visit http://howardschoor.com/.